Dec 3, 2019
Hapus Folder .tmp.drivedownload berukuran Besar
JIka anda menggunakan Google Drive (Google Backup and Sync) mungkin akan ketemu dengan folder (hidden) bernama .tmp.drivedownload berukuran Besar. Aman atau tidak jika dihapus?
Disalahs atu forum saya menemukan ada folder yang berukran hingga 123GB, di tempat saya folder ini berukuran sekitar 16BG. Kalau dlihat dari tanggal, file2 yang ada tertanggal lama sekitar 3-4 tahun lalu.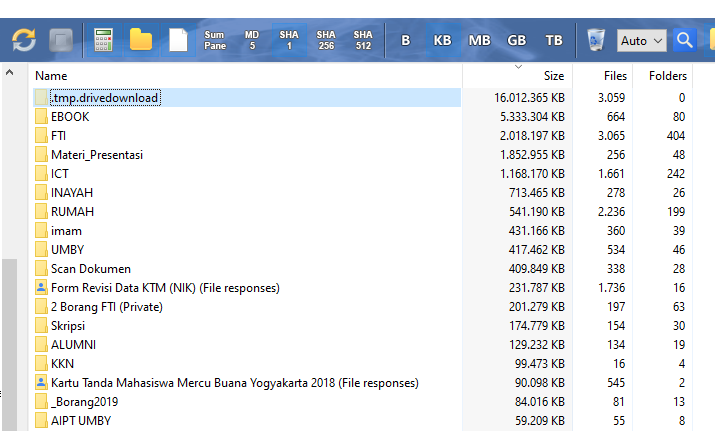 Ada cukup banyak file dengan nama seperti 1105700.driveupload dengan kurang masing-masing sekitar 10-20 MB dalam jumlah yang banyak.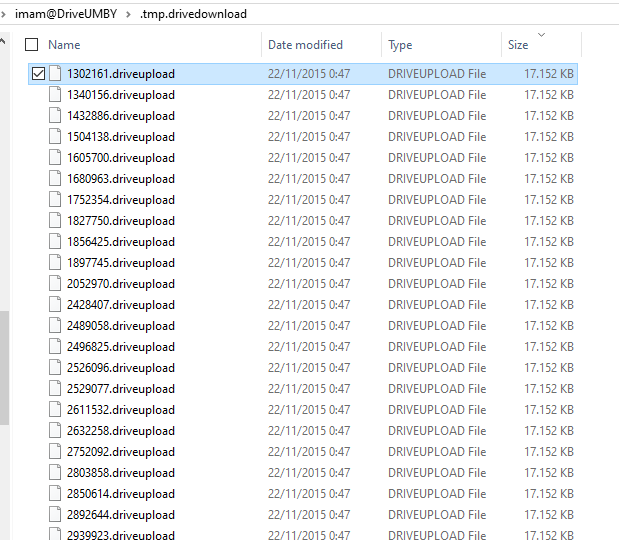 Disalah satu forum Microsoft ada banyak tanggapa terkait hal ini, ada yang menyampaikan tidak masalah jika dihapus, misalnya :
Hi Stephanie Bernhagen, Sorry for the inconvenience caused to you, and thank you for your valuable question please, This folder is associated with Google Drive, It is temporary folder which is created each time when you download any thing from Google Drive, It is OK to delete it, no worries please. Please let me know, if that helps and feel free to ask back any question. Kind Regards: Yasir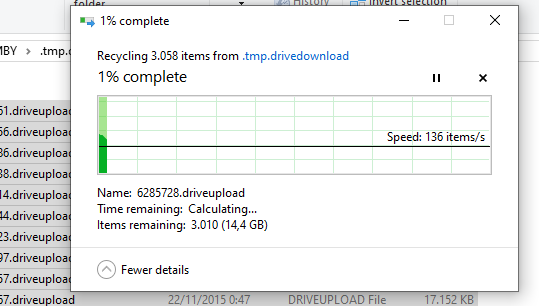 Saya coba hapus file-file ini dan saya coba amati sepertinya masih aman-aman saja.
More Details